The SugarfootSwing Performance Troupe - The Skyline Hoppers
In 2019 SugarfootSwing established its first permanent performance troupe – "The Skyline Hoppers".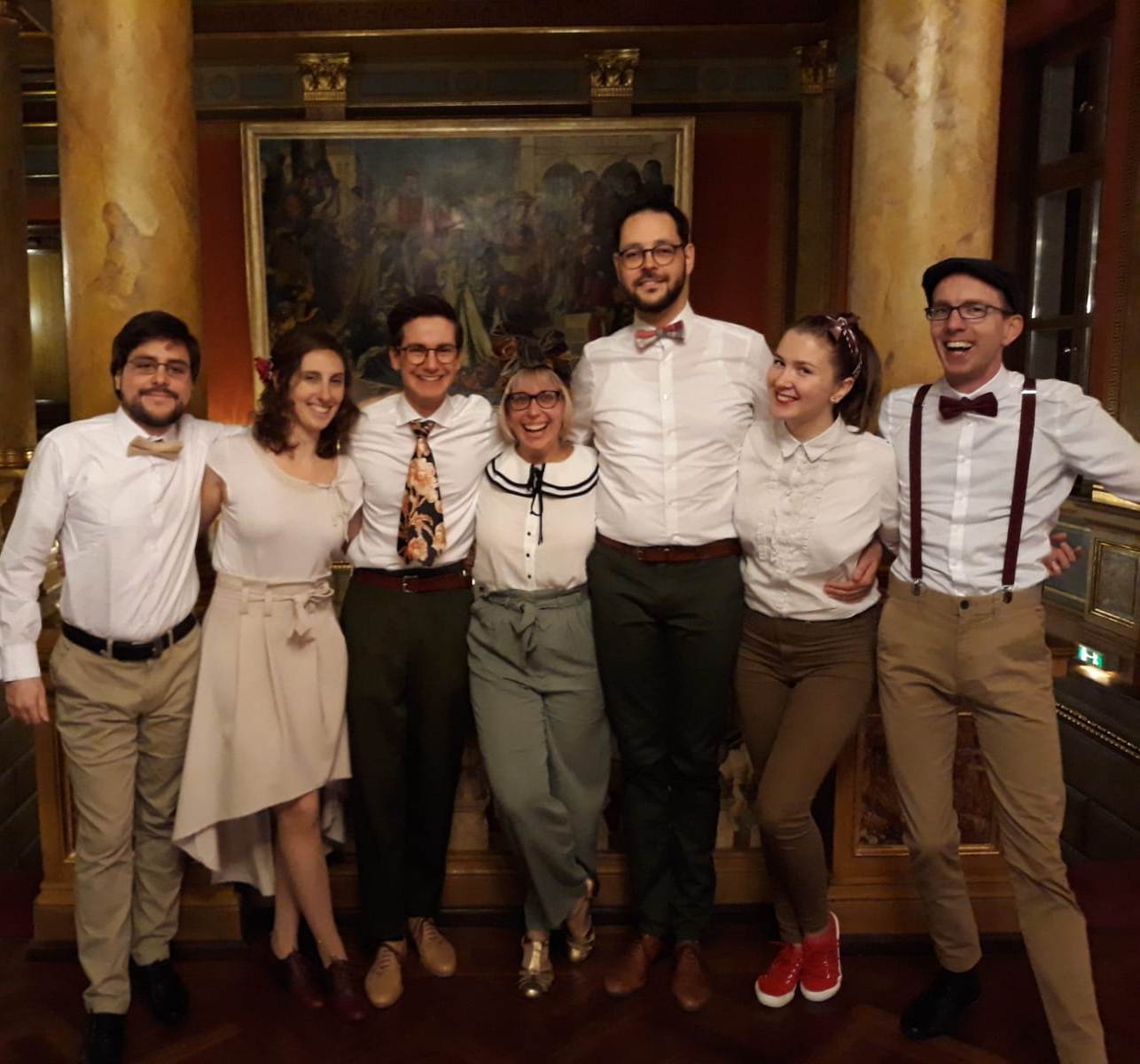 Made up of our most dedicated, enthusiastic students, we have worked hard to have a range of routines to fit any audience in any setting. Whether something sweet and smooth, or something thrilling and hot, we can entertain your audience with dance performances quite unlike anything they have ever seen before and add that little extra buzz to your event – and as we're back in the 20s now, what could be more appropriate?
Our styles include Lindy Hop and Charleston, in both partnered and solo dance styles. We can offer anything from a single couple to a larger group (up to 10 couples, request depending) (see video below for example).
Event ideas:
– Company/Organization Anniversary Celebration
– Birthday/Wedding entertainment
– Grand Opening (Museum, Store, Gallery, etc.)
For more information or a quote, contact us via our contact page, or a direct email at sugarfootswingde@gmail.com.